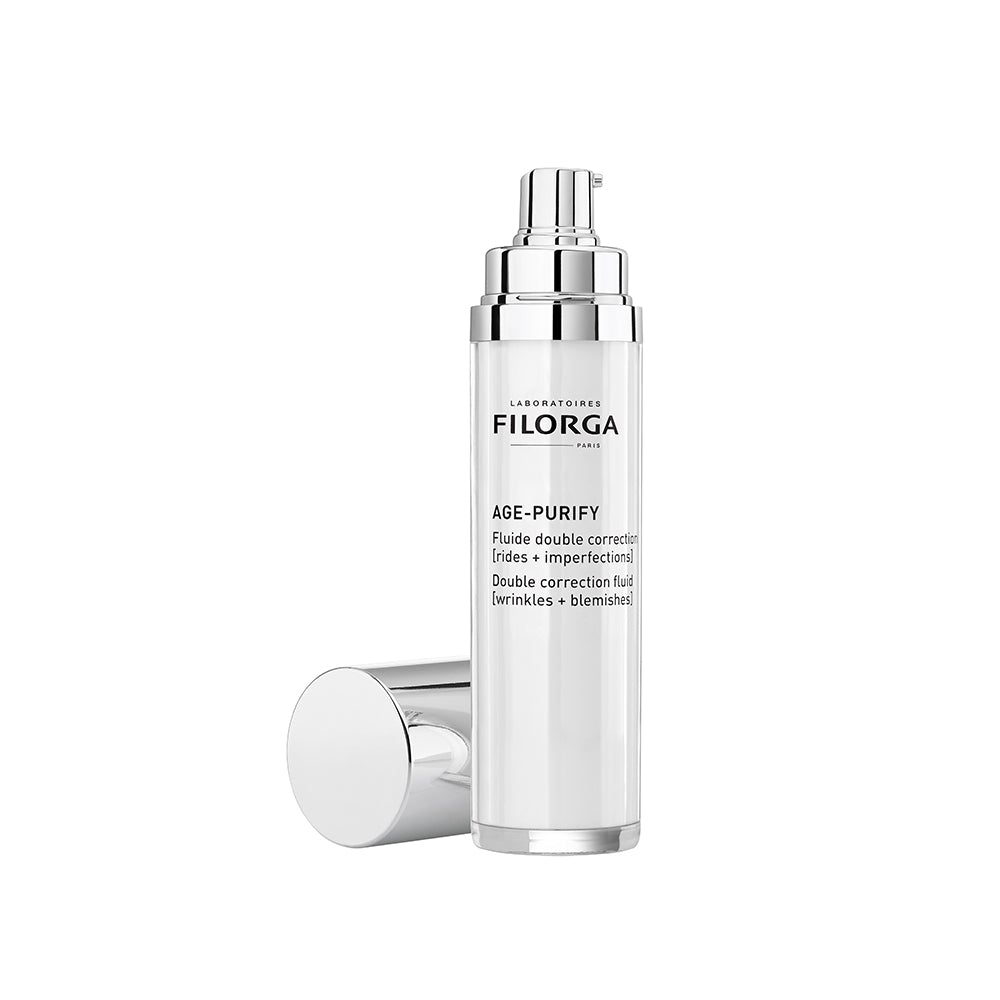 FILORGA
Age-Purify Double Correction Fluid 50ml
Cream
₱3,800.00
Eligible for free shipping
[FILORGA][AGE-PURIFY]
[Double correction fluid [Wrinkles + Blemishes]]
Inter visible. "The anti-ageing and anti-blemish fluid for combination to oily skin that fills wrinkles, purifies the skin and protects it from pollution and fine particles!
Description
Stop choosing between wrinkles and blemishes! This one-of-a-kind purifying anti-ageing and anti-pollution face care, developed with aesthetic doctors and dermatologists(1), incorporates a core formula that is totally unique at FILORGA. Thanks to this fluid, you can finally protect your combination to oily skin from pollution and reduce imperfections, all while treating the signs of ageing.
5 anti-wrinkle and anti-imperfection benefits
-Smooths and fills wrinkles
-Tightens pores
-Reduces spots and blackheads
-Mattifies skin
-Anti-pollution protection
The keys to effectiveness
-The HYALURO-YOUTH CX complex: Developed with aesthetic doctors, it combines 3 anti-wrinkle active ingredients to smooth wrinkles and correct the signs of ageing. Visible smoothing effectiveness after 7 days.
-The DERMO-RESCUE CX complex: Developed with dermatologists, this complex combines 5 micro-peeling acids, zinc and a multi-purifying agent to reduce pores, spots, blackheads and shine. Visible global anti-imperfection effectiveness after 7 days.
-An exopolysaccharide: Thanks to this ingredient, AGE-PURIFY acts like a shield and protects the skin from pollution, which is responsible for imperfections. Proven anti-adhesion effectiveness.
A closer look at sensoriality: AGE-PURIFY has a mattifying and hydrating texture
Recommendations for use tab:
-Apply to the entire face alone or after your serum