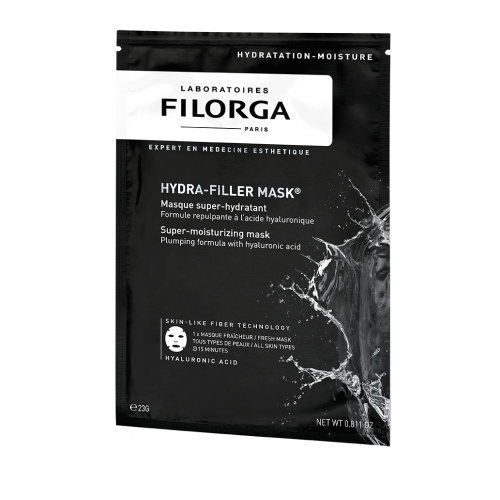 FILORGA
HydraFiller Super Moisturizing Mask
Mask
₱733.00
you are PHP ( 1267.0) away from being eligible for free shipping.
Embellish of all skin types:Filorga has created two superconcentrated masks rich in medi-cosmétique® active ingredients, hydra-filler mask & time-filler mask, inspired by an iconic filorga product. these two ultra-powerful masks using an innovative fibre*, and will come to embellish of all skin types in just 15 minutes.
Actively moisturises:HYDRA-FILLER MASK® brings all the benefits of HYDRA-FILLER®, FILORGA's leading moisturising cream. Drenched in hyaluronic acid, this infusion mask also contains a combination of NMF-Like complex and aloe vera which actively moisturises and plumps the skin in record time.
Double hydration [flash + powerful]: an impregnation formula of hyaluronic acid combined with NMFs – Natural Moisturizing Factors – saturates the skin with water for an intense hydra-plumping effect.
Immediate beautiful skin effect: aloe vera, a super plant rich in vitamins, minerals and trace elements, reinvigorates the skin to restore complexion radiance and freshness.
How to use:Take a sufficient amount on your finger tips and gently layer it on your face, and let it sit on your face for some time and let the nutrients get absorbed in your skin. Later once dried, wash it off and see instant results.