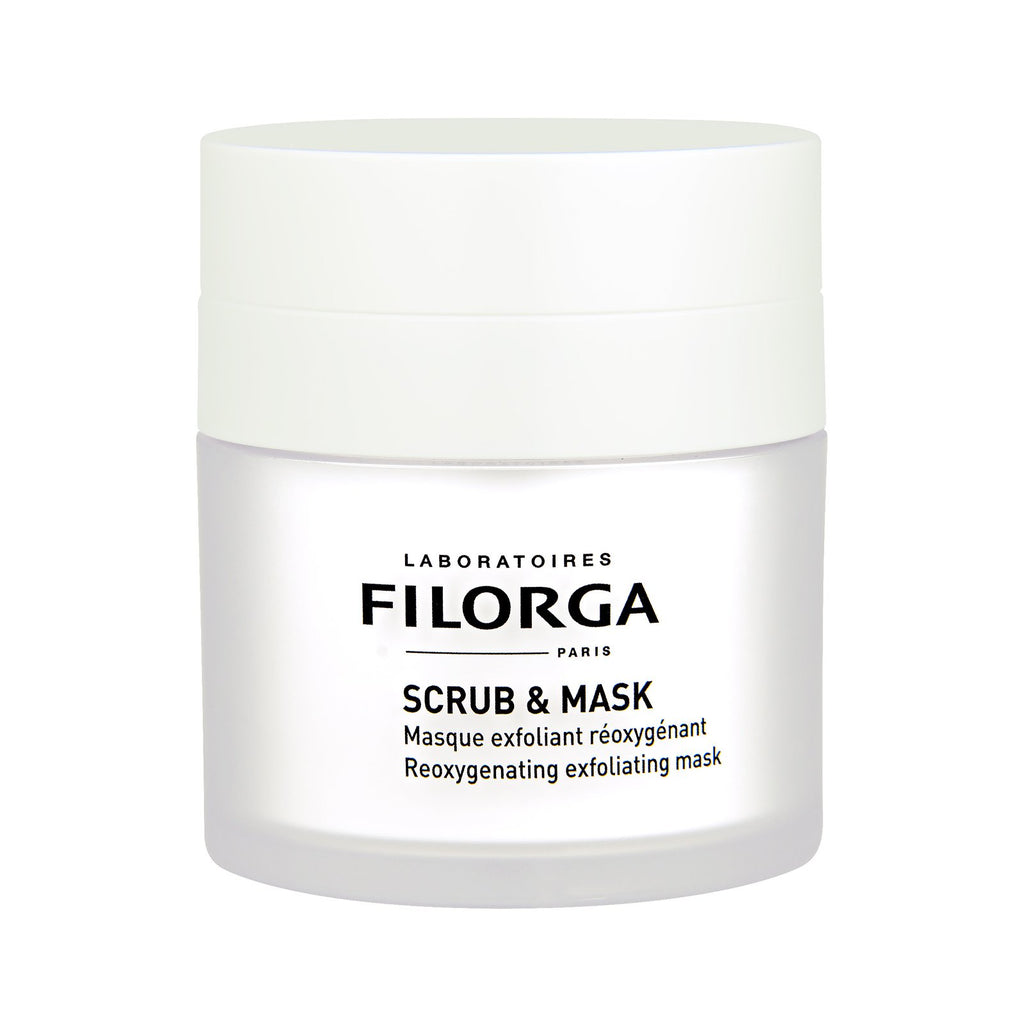 FILORGA
Scrub And Mask Reoxygenating Exfoliating 55ml
Mask
₱2,240.00
Eligible for free shipping
A DUAL-ACTION EXFOLIATING MASK TO REOXYGENATE AND REVEAL NEW SKIN.
Step 1: New-skin revealing scrub Massage gently on a clean face: perlite spheres gently exfoliate the skin while a proteolitic enzyme boosts skin desquamation for an intensive new-skin effect.
Step 2: Pro-youth bubbling mask When the scrub is completed, leave on the texture transforms into an active mousse. Micro-bubbles of oxygen are released to enable suffocated skin to breathe. When the bubbles have disappeared, it is time to rinse off.
A unique texture that transforms when in contact with skin. 55 ml - 1.86 fl.oz