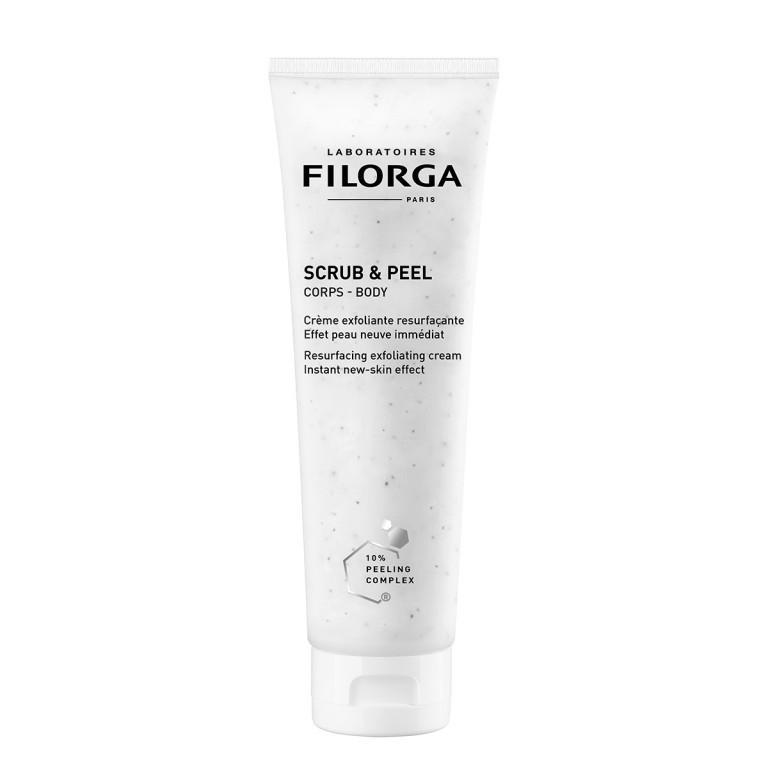 FILORGA
Scrub And Peel Exfoliating 150ml
Exfoliator
₱1,680.00
you are PHP ( 320.0) away from being eligible for free shipping.
A dual exfoliating scrub to smooth, renew and hydrate the skin in a single step.
Step 1: Dual exfoliation
Apply to dry or damp skin and massage: volcanic micro-spheres provide gentle exfoliation for an instant smoothing effect, whilst a 10% peeling complex boosts the exfoliation process for a complete new-skin appearance.
Step 2: Nourishing rinse
Rinse thoroughly. The texture instantly transforms into a moisturising milk on contact with water, leaving skin smooth and velvety soft.