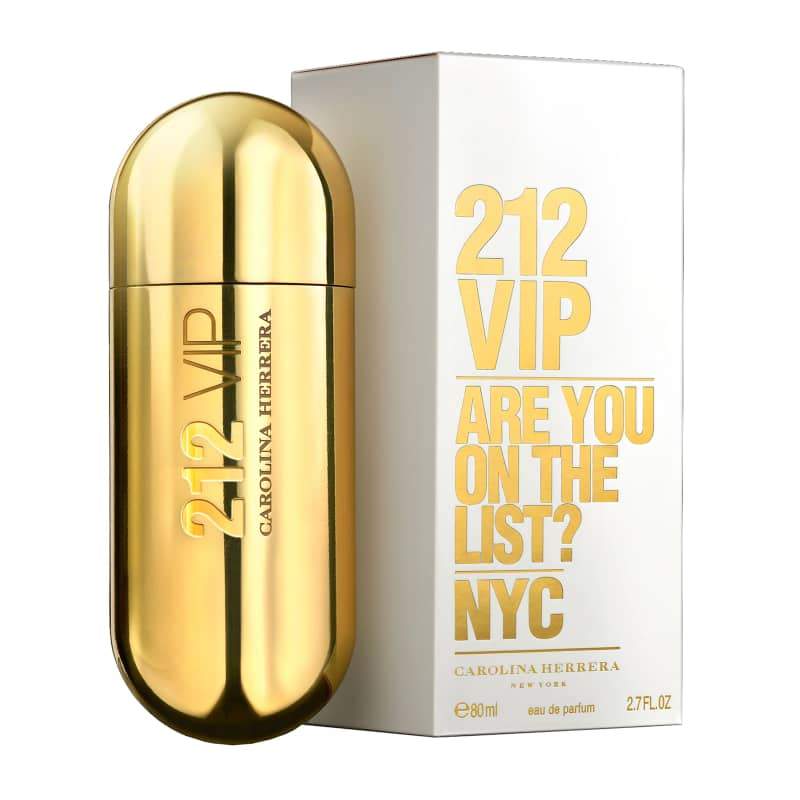 CAROLINA HERRERA
212 VIP Women 80ml
Eau De Toilette
₱7,100.00
Eligible for free shipping
212 VIP - are you on the list?

Carolina Herrera presents the new fragrance, 212 VIP, inspired by New York's most creative people, the real VIP's. The young talents who are writing the future history of the city, people who want to have a good time.

"Are you on the list?"
The phrase comes from the VIP world, but has nothing to do with money or fame. Getting on the "list" has more to do with having the attitude and the personality.

212 VIP is a fun, festive and floral fragrance that combines style with attitude and hits three essential notes:

- FUN: accords of heady rum and exotic passion fruit. An explosive cocktail to be enjoyed at anytime!
- SOCIALITE: an essential feature of the new 212 VIP generation, created from notes of abundant musk and distinguished gardenia. An exceptional aura.
- STYLISH: ingredients that bring a unique and extraordinary charm, among them delicious and ultra-feminine vanilla and sensual tonka bean. A touch of originality and sophistication.

The bottle, an object of pure desire, is a dazzling gold giving the product a magical luminosity. With its attractive, feminine and curvaceous lines, it is beautifully and lovingly conceived, right through to its magnetic lid.