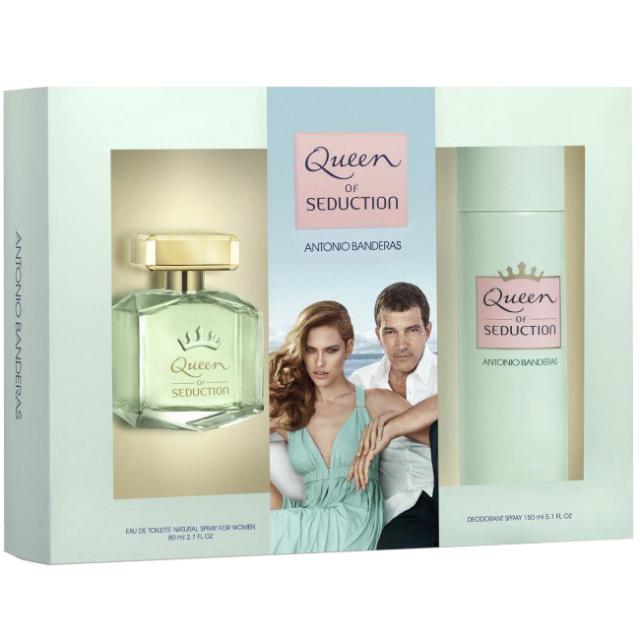 ANTONIO BANDERAS
Queen Of Seduction 1 Women (Eau de Toilette 80ml + Deo Spray 150ml)
Set
₱1,545.00
you are PHP ( 455.0) away from being eligible for free shipping.
ANTONIO BANDERAS QUEEN OF SEDUCTION SET (80ml eau de toilette + 150ml deodorant)

Feature: light | fresh | refined |

Base: water notes | raspberry | grapefruit |
Heart note: jasmine | peony | pink pepper | iris |
Train: amber | cedar | suede |

Fresh and sophisticated, the fragrance is a harmonious addition to the men's fragrance King of Seduction launched in 2014. Refreshing top notes begin with a tandem of grapefruit and water. Sweet raspberries are the link between the top and the heart of the Antonio Banderas Queen of Seduction perfume composition. In the center are notes of beautiful flowers: jasmine, iris and peony, framed by sensual pink pepper. The base and base are composed of sandalwood, leather and amber.