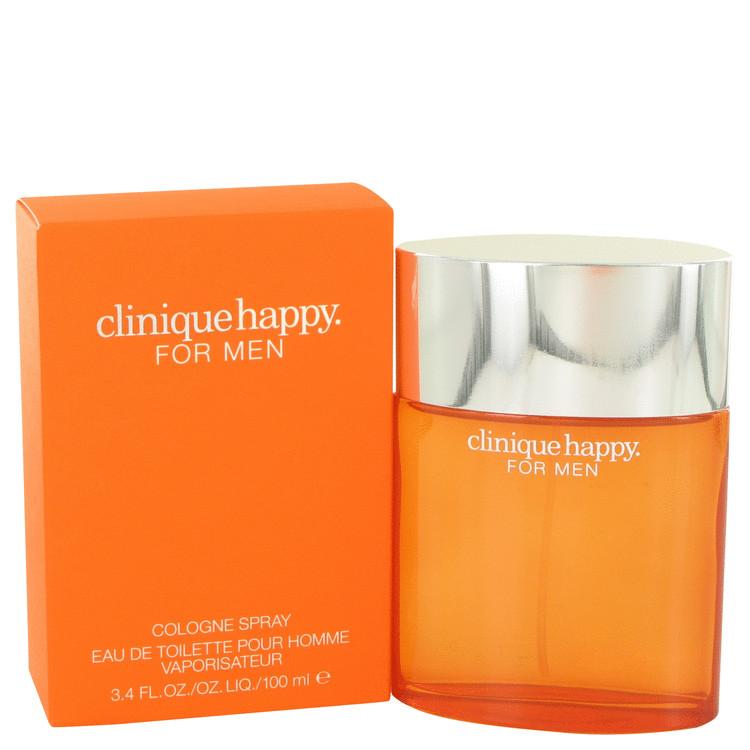 CLINIQUE
Happy Men 100ml
Eau De Toilette
₱4,800.00
Eligible for free shipping
A hint of citrus. The wealth of flowers. A mix of emotions.

Fragrances have long been proven to change one's mood. Clinique has perfected the very essence of happiness and distilled it into a vibrant elixir that is Clinique Happy Eau de Toilette for Men. Wear it and be happy.

Clinique Happy is a fragrance of a thousand smiles, the essence of a little child's pure unadulterated hearty laugh, and the comfort of a lazy sunny morning.

Cool, crisp and with a revitalizing hit of citrus, this refreshing scent for men is sure to lift one's spirits with a single spritz. This long lasting composition opens with lush mix of lime, green notes, mandarin orange, lemon and sea notes which lead to a chorus of freesia, jasmine, lily-of-the-valley and rose at the heart. Finally, it dries down to mellow crescendo of earthy notes like cypress, musk, guaiac wood and cedar leaving you with a vibrant aura of effervescent joy.



Caution: Always do a quick skin test when using new products
In some extreme cases products may cause allergic reactions to acutely sensitive skin types. To be absolutely sure, you may want to test for product sensitivity. Simply apply a small amount of this product on your wrist and leave 5-10 minutes. Do not use product if irritation or redness develop.